W
e provide a safe, nurturing learning environment for young children. We strive to create an atmosphere which not only fosters independence and creative expression, but also recognizes the unique talents of every child. Our cheerful, fun-filled setting provides each child with a playground for learning and an enriching start to his or her education.
At Bright Ideas we welcome each child's unique personality. We establish foundations for learning by providing an environment that encourages play, promotes curiosity and challenges thinking. Academic skills and social and emotional development are viewed as complimentary processes. Our curriculum and small class size allow each child to progress at his or her own level with maximum teacher attention. We believe children learn best when they are curious, inventive and attentive. We use play as the vehicle by which a child learns to make friends, solve problems, understand math and science and appreciate music and art.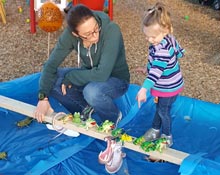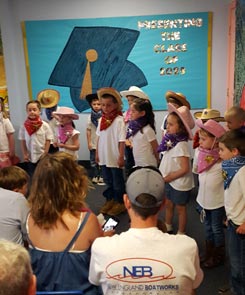 At Bright Ideas we foster relationships among parents, teachers and children.  Parent involvement is a valued part of a child's school experience as we believe that good communication is critical to each child's development. Parents are encouraged to visit school at any time.
Our families enjoy special events, family nights, conferences and special classroom occasions. Tadpoles is a program which Bright Ideas uses to strengthen the home school connection.  Using either the app or the web, parents can enter morning drop off notes, mark a child absent and/or add any additional information the teacher may need.  Teachers send pictures, and daily reports to parents through this system as well.  School administration can send emergency notifications, newsletters and emails through this application.