O
ur faculty is our greatest asset. This faculty has been selected for their dedication to young children and their education and experience. We have on staff a speech and language pathologist, a registered nurse, teachers certified in elementary education or early childhood and teacher assistants. Our staff is certified in CPR. All faculty members participate in extensive professional development throughout the year. They are creative, enthusiastic and sincere lovers of children.
Maureen Greichen Kielbasa
Director
Known as Meme, she has been an educator for more than thirty years. Meme is certified in elementary and early childhood education, speech language pathology and holds a master's degree in Speech Language Pathology. Her early experience was with early intervention and in the public school system. Meme founded and has served as Director of Bright Ideas since 1991. She is a lifelong resident of Aquidneck Island and is an active member of her community.
Shannon Kelley
Assistant Director
Shannon has been with Bright Ideas for almost 20 years.  She has been a classroom teacher as well as an administrator.  She holds an Associate's Degree in early childhood and a Bachelor's Degree in communication.
Lea Squatrito
Afternoon Supervisor
Lea has been with Bright Ideas since it first opened in 1991.  Lea has been a lead teacher with every age group in our center.  Her years of experience here makes her a perfect  match for our afternoon supervisor position.
MaryEllen Fischer
Office Manager
MaryEllen has worked at Bright Ideas for over 20 years.   She was a lead teacher in both our infant and toddler classroom before assuming her role in our office.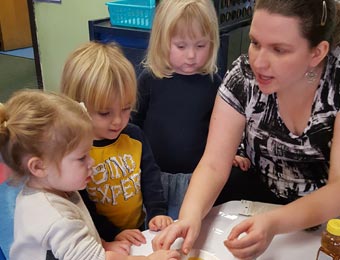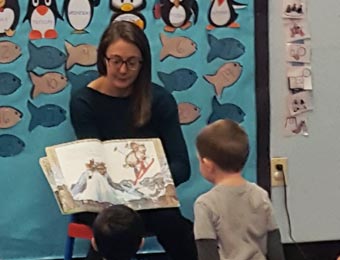 Kate Whitcomb
Yearling Teacher
Edie Resendes
Toddler One Teacher
Mary Catlin
Toddler Two Teacher
Jackley Vendola
Preschool Teacher
Erin Cormier
Pre-Kindergarten Teacher
Thank you for your interest in working at Bright Ideas.
If you are interested in hearing more about employment opportunities at Bright Ideas, please contact: Meme Kielbasa at (401) 849-0055 or email meme@brightideaspreschool.com.